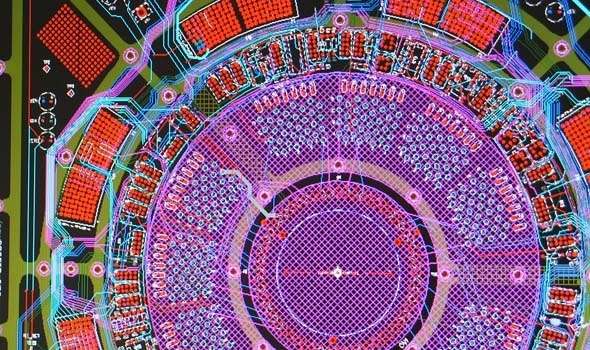 Testing
Microelectronic testing offers services of engineering and development that support companies and multinational corporations that work in the field of semiconductors. 
The main activities are:

•    Testing of devices in EWS and FT
•    Operative support to product engineers and application engineers
•    Definition and implementation of thermal cycles
•    Power integrity simulation during layout phase
•    Signal integrity simulation during layout phase
•    Interconnection boards development for ATE systems
•    Designing and production of boards for analysis, validation, failure and reliability
•    Probe cards

Our group is able to support the customer on each of the most widespread platforms: Agilent, Teradyne, Credence, Spea, Schlumberger and owner testers.

We can also design prototypes of boards and develop programmes for any kind of application: industrial, audio, video, automotive, printer and data storage, with great experience in power devices, mix signals and digitals.

Mobility and flexibility are fundamental aspects in testing.
Our team is well structured in order to work both in our plant in Chiari and in customer plants. 
We supply total support to our customer during the fundamental phases of device life: feedback during beginning phases, boards correlation, product characterization, transfer to the plant and full assistance to manufacture sites during critical phases.